ZEISS VisuMax
The ZEISS VisuMax is a femtosecond laser system that is used for a variety of refractive corneal surgeries.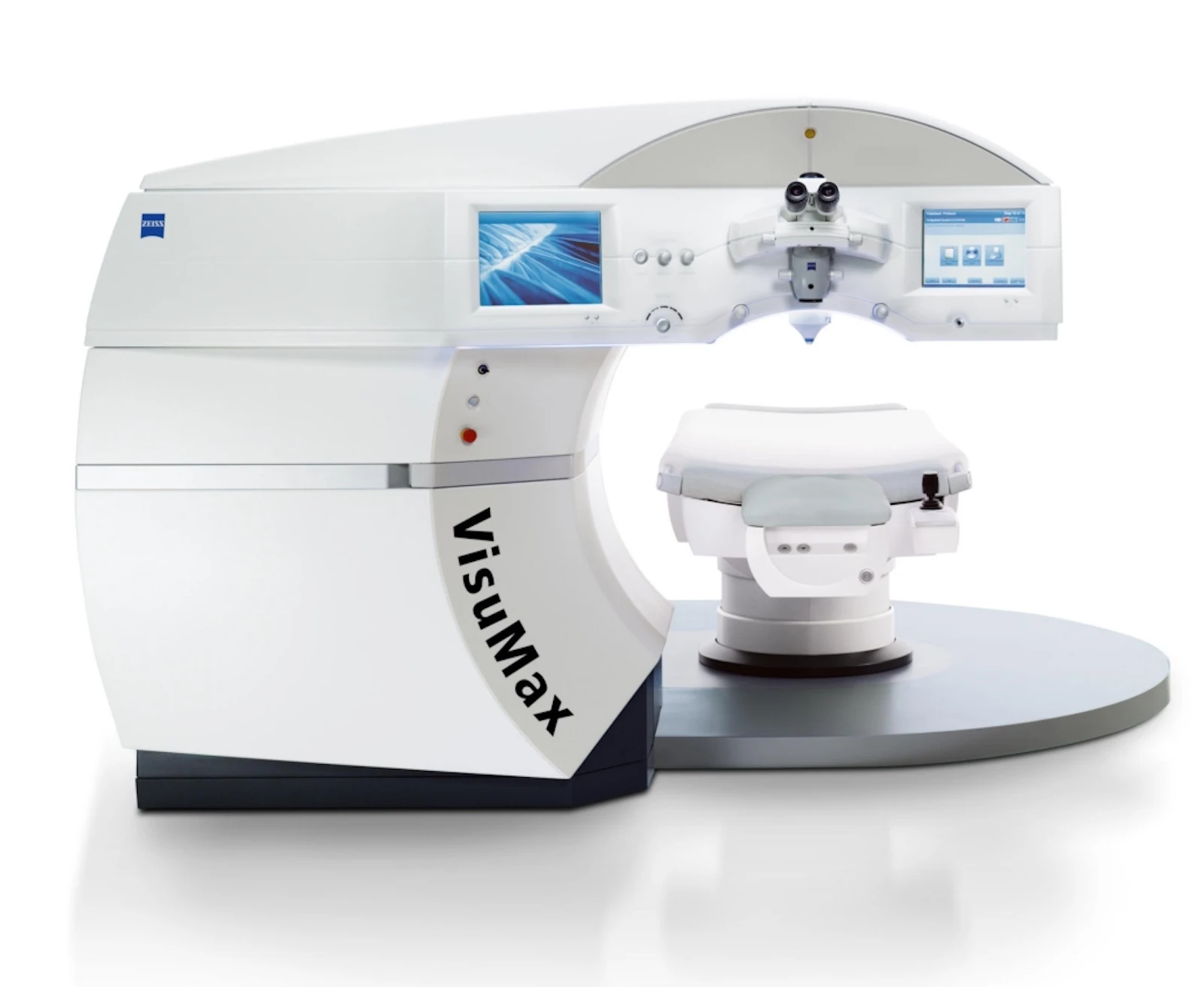 The ZEISS VisuMax is the only femtosecond laser that is FDA-approved for the SMILE (Small Incision Lenticule Extraction) procedure, which is a minimally invasive, bladeless alternative to LASIK. The VisuMax laser is also known for its precision, speed, and gentle treatment approach which helps to minimize patient discomfort and speed up the recovery process.
High Precision: The Zeiss VisuMax uses femtosecond laser technology for incredibly precise and gentle eye surgery. This high precision makes it possible to perform a flap cut, lens fragmentation, or a corneal incision with minimal strain on the patient's eye.
ReLEx SMILE Procedure: One of the innovative treatments offered by the VisuMax system is the ReLEx SMILE (Small Incision Lenticule Extraction) procedure. This minimally invasive treatment option for myopia (nearsightedness) and astigmatism can correct vision through a very small incision, reducing recovery time and potential complications.
Comfort and Ease of Use: The Zeiss VisuMax is designed to provide a comfortable experience for both patients and surgeons. It features an ergonomic design and user-friendly interfaces to ensure smooth operation during surgeries.
Superior Visualization: The Zeiss VisuMax comes equipped with high-quality Carl Zeiss Meditec optics, ensuring superior visualization of treatment for surgeons. The outstanding cutting precision is achieved with a pulse frequency of 500 kHz, providing quick and efficient treatment.
Versatility: In addition to the ReLEx SMILE procedure, the VisuMax can also be used for a variety of corneal treatments, including creating flaps for LASIK surgery and creating corneal pockets for intracorneal ring segments. The system can be used to treat a range of refractive errors, making it a versatile tool in vision correction surgery.