"EVO ICL has been a game-changer for me."
– Jimmy O. Yang, Actual Patient of Dr. Lee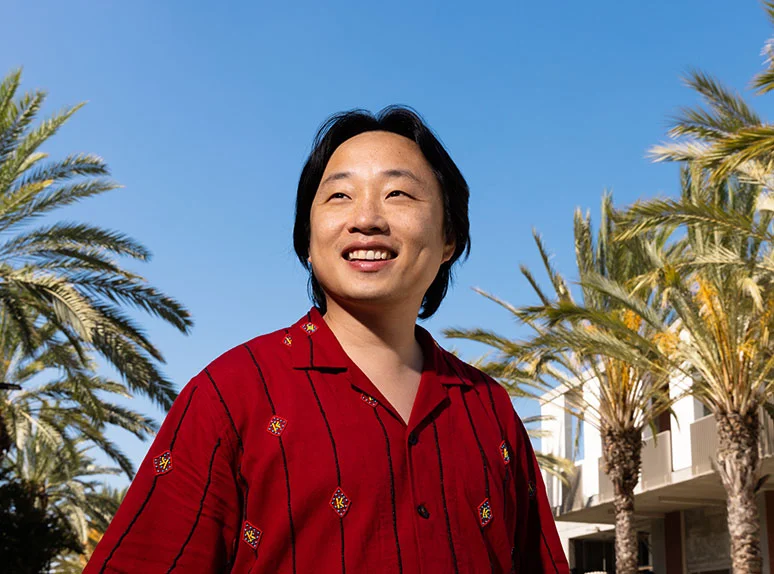 Jimmy O. Yang's Life-Changing Journey
CCRS, California Center for Refractive Surgery, congratulates Jimmy O. Yang on his successful EVO ICL surgery with Dr. Paul C. Lee.
EVO ICL is a revolutionary non-laser procedure that corrects vision while working in harmony with the eye's natural anatomy. Dr. Paul C. Lee has been performing ICL surgery for over ten years and was recognized as the Top ICL Surgeon in the U.S.
Jimmy O. Yang is widely recognized for his stand-up comedy as well as roles in hit TV series and movies, including Silicon Valley, Crazy Rich Asians, and the upcoming Interior Chinatown on Hulu. He reports that he has been thrilled with his results.
When discussing his ICL experience, Jimmy says, "EVO ICL has been a game-changer for me. After learning about this cutting-edge technology, choosing EVO ICL to upgrade my vision was easy. The vision, quality, and freedom it offers are unparalleled for me. I'm on the road a ton for my career, and this has removed the hassles of contacts and glasses—I never thought I would wake up and just be able to see. I'm thrilled to partner with EVO ICL to raise awareness about this remarkable procedure that has the potential to transform many lives, like it did for me."
"The popularity of the EVO ICL procedure has grown consistently over the years," says Dr. Paul C. Lee, who has been at the forefront of the procedure's advancement each step of the way.
"Like with Jimmy O. Yang, I have witnessed the transformative impact of EVO ICL on my patients and I am incredibly excited about the potential it holds for revolutionizing vision correction. With its innovative design and minimally invasive procedure, EVO ICL not only offers a new level of clarity and freedom for patients but can enhance their overall quality of life."
Are you ready to transform your vision and your life? Contact CCRS to learn more about vision correction with EVO ICL