ZEISS Optical Coherence Tomography (OCT)
ZEISS OCT (Optical Coherence Tomography) is an advanced imaging technology used in ophthalmology to obtain detailed cross-sectional images of the eye.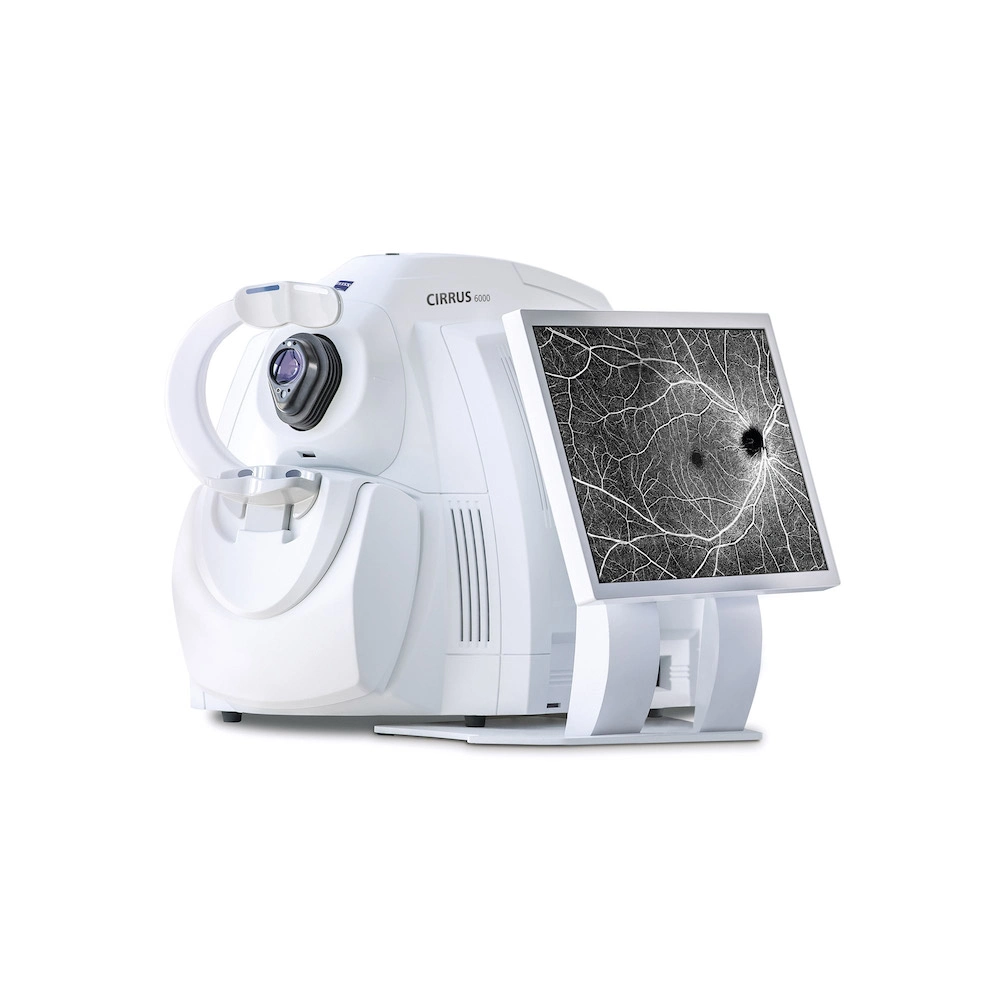 It uses light waves to capture high-resolution images of the various structures within the eye, allowing for precise diagnosis and monitoring of eye conditions. Its main benefits include early detection and monitoring of eye conditions, guiding treatment decisions, aiding surgical planning, and facilitating patient education.
High-resolution non-invasive imaging: The ZEISS OCT generates detailed, cross-sectional images of the retina, optic nerve, and other ocular structures. This allows for precise visualization of various layers, enabling a comprehensive assessment of retinal health. Unlike invasive procedures, such as retinal biopsies, the ZEISS OCT is a non-invasive imaging technique. It eliminates the need for surgical intervention, making it safer, more comfortable for patients, and reducing the risk of complications.
Early detection, diagnosis, and progression: The device's high-resolution images are useful in detecting and diagnosing various ocular conditions such as macular degeneration, diabetic retinopathy, glaucoma, and retinal detachments. It assists in identifying these conditions at early stages, facilitating timely intervention and management. With periodic OCT scans, the progression of ocular diseases can be tracked over time. This information aids in evaluating the effectiveness of treatments and making adjustments accordingly.
Guiding treatment decisions: The ZEISS OCT helps ophthalmologists in making informed decisions about treatment plans. By monitoring changes in the retinal layers and structures over time, it provides valuable insights into disease activity, response to treatment, and the need for any adjustment in therapy. The visual representation provided by the OCT scans also allows clinicians to educate patients about their ocular conditions. Showing them the images and discussing their significance enhances patients' understanding, facilitating their participation in treatment decisions.