ALCON Centurion Phaco System
The Alcon Centurion phaco system is a groundbreaking piece of medical equipment designed to greatly improve cataract and refractive lens exchange surgery.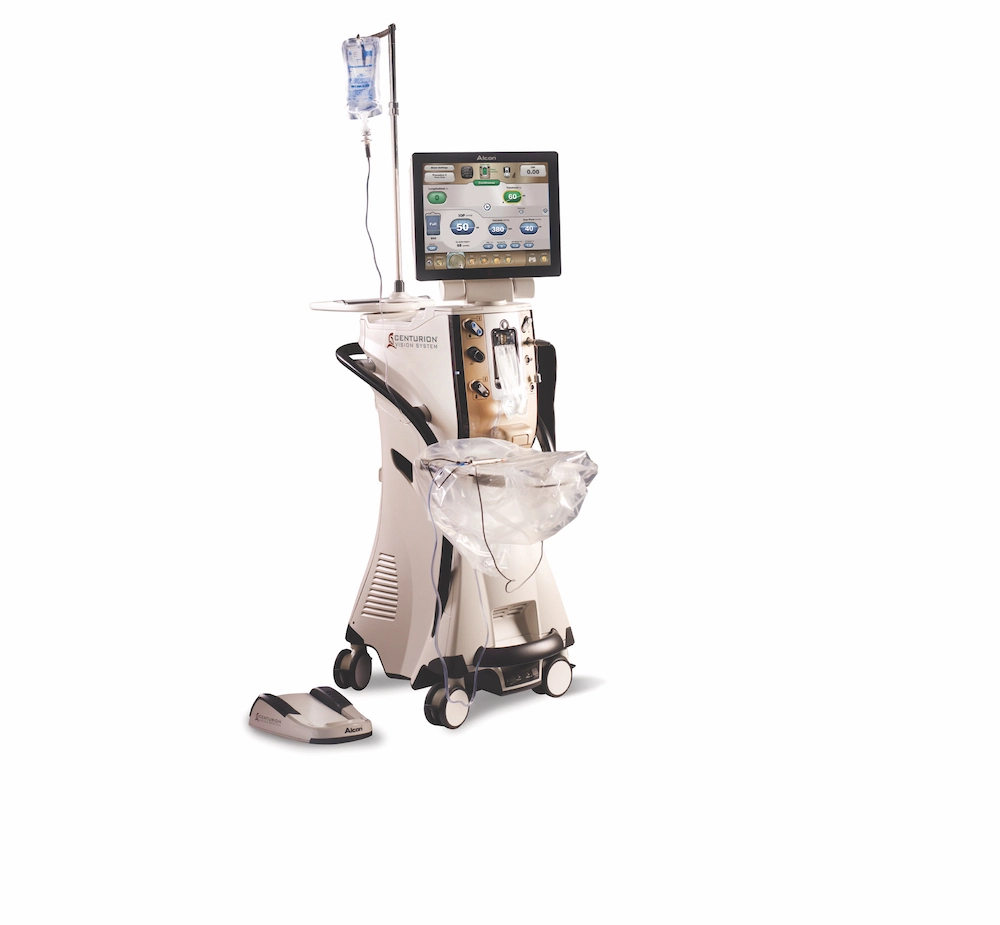 The system specializes in automatic adjustments, possessing the unique ability to dynamically adjust fluidic controls and ultrasonic energy in real-time according to specific surgical conditions. Through an innovative feature known as Active Fluidics technology, the system maintains optimal intraocular pressure, leading to enhanced surgical control and safety. Furthermore, through Balanced Energy Technology, the system minimizes ultrasonic energy used in emulsifying the lens, which serves to minimize damage to eye tissues and quickens patient recovery.
Precision and Accuracy: The Centurion system consistently garners excellent patient outcomes, improving post-operative refractive accuracy, courtesy of its precise Intraocular Lens (IOL) power calculation and advanced fluidics control. The system's user interface is intuitive and easy to navigate, facilitating streamlined surgical procedures and increased efficiency. To accommodate the requirements of diverse surgical procedures and surgeon preferences, the Centurion system is highly versatile, offering a suite of software modes that allow personalized cataract surgeries.
Improved patient outcomes: Patients benefit from reduced surgery time and faster recovery times due to the system's automation and efficient use of ultrasonic energy. The system's precise control and management of intraocular pressure yield better surgical results, leading to improved post-operative vision for patients. The system's precision and delicate handling of the eye help to significantly reduce post-operative corneal swelling, leading to fewer complications following surgery.
Individual Customization: Patients enjoy surgeries tailored to their specific conditions because the Centurion system's versatility allows surgeons to customize their approach, ultimately improving surgical outcomes and boosting patient satisfaction. High-powered ultrasound energy helps to carefully break up and remove cataracts, reducing the risk of complications like corneal burns and postoperative inflammation. Its safety features include a built-in laser for precise corneal incision and security measures to moderate the application of ultrasound energy. Patients also benefit from comfort features that reduce vibration and noise, thanks to a built-in vibration dampener and a quiet operating mode.