Pentacam AXL Corneal Analyzer
The Pentacam AXL Corneal Analyzer is the most advanced corneal topographer on the market. It provides comprehensive, accurate, and precise measurements of the cornea, helping you to diagnose and treat a wide range of corneal conditions.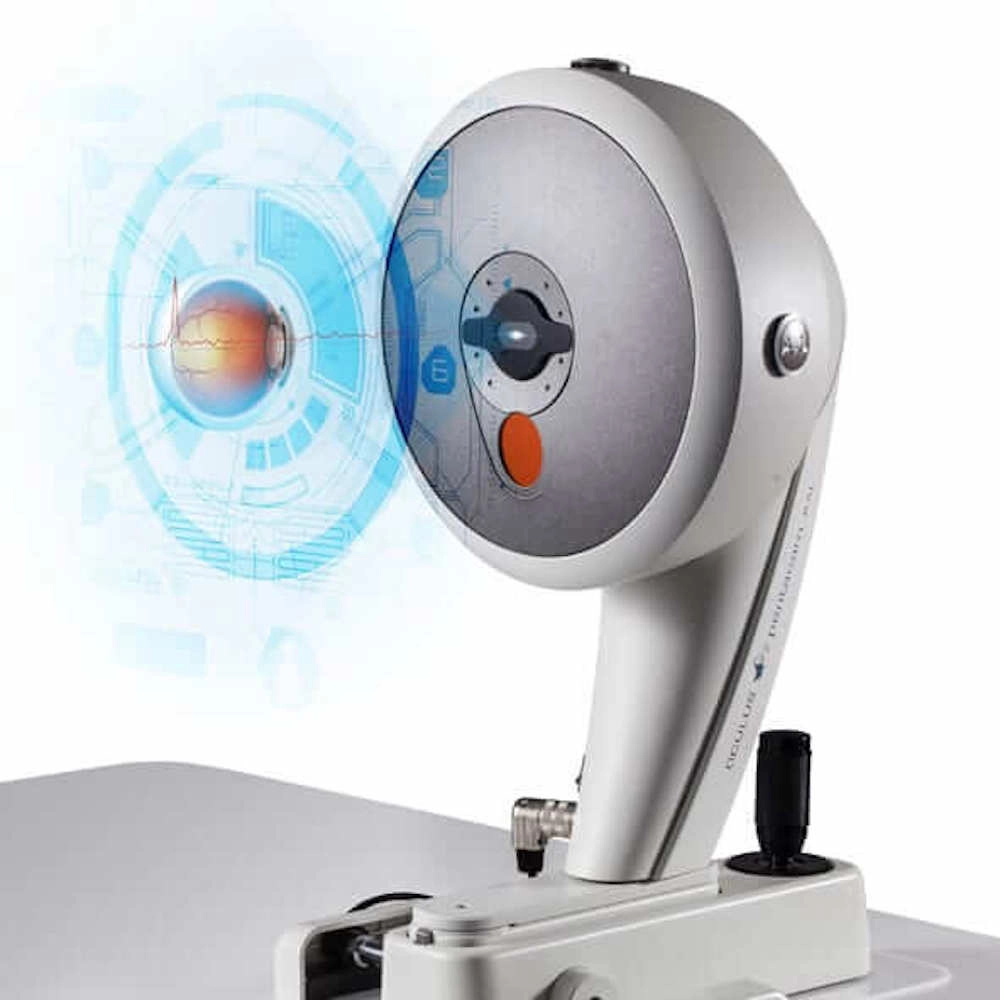 The Pentacam AXL Corneal Analyzer is a high-resolution, high-speed, and highly accurate corneal topographer designed for comprehensive examination and analysis of the anterior eye segment, particularly useful for cataract surgery planning and refractive surgery. It uses a combination of Scheimpflug photography and Placido topography to create a detailed map of the cornea.
Multi-functionality: The Pentacam AXL is a multifunctional device that not only provides detailed corneal topography but also includes a comprehensive anterior segment analysis and measurement. The device can be used for a wide range of applications, including corneal topography, cataract surgery planning, refractive surgery planning, and diagnosing various eye conditions.
Technology: It utilizes Scheimpflug imaging technology for analyzing the anterior segment of the eye, which includes the cornea, anterior chamber, and lens. This imaging technology provides high-resolution images and precise biometric data which is superior to other optical-based systems. A full scan of the anterior segment takes just a few seconds, is non-invasive and non-contact, which is comfortable for the patient and efficient for the clinic.
Anterior Segment Tomography and Axial Length Measurement: This is one of the main features that set the Pentacam AXL apart. It provides precise axial length measurements, which is crucial for cataract and refractive surgery planning, especially for IOL power calculation. It also provides both topographic (surface) and tomographic (volume) information about the cornea, offering a detailed picture of the cornea's structure and possible deformities or abnormalities.
Comprehensive Software Analysis: The accompanying software provides comprehensive data analysis including anterior and posterior elevation maps, pachymetry maps, chamber depth analysis, and lens density measurements. It generates various maps and images, making interpretation easy for the surgeon.