Luxor Revalia Microscope
The LuxOR Revalia Ophthalmic Microscope is a high-performance, advanced device developed by Alcon for use in ophthalmic procedures.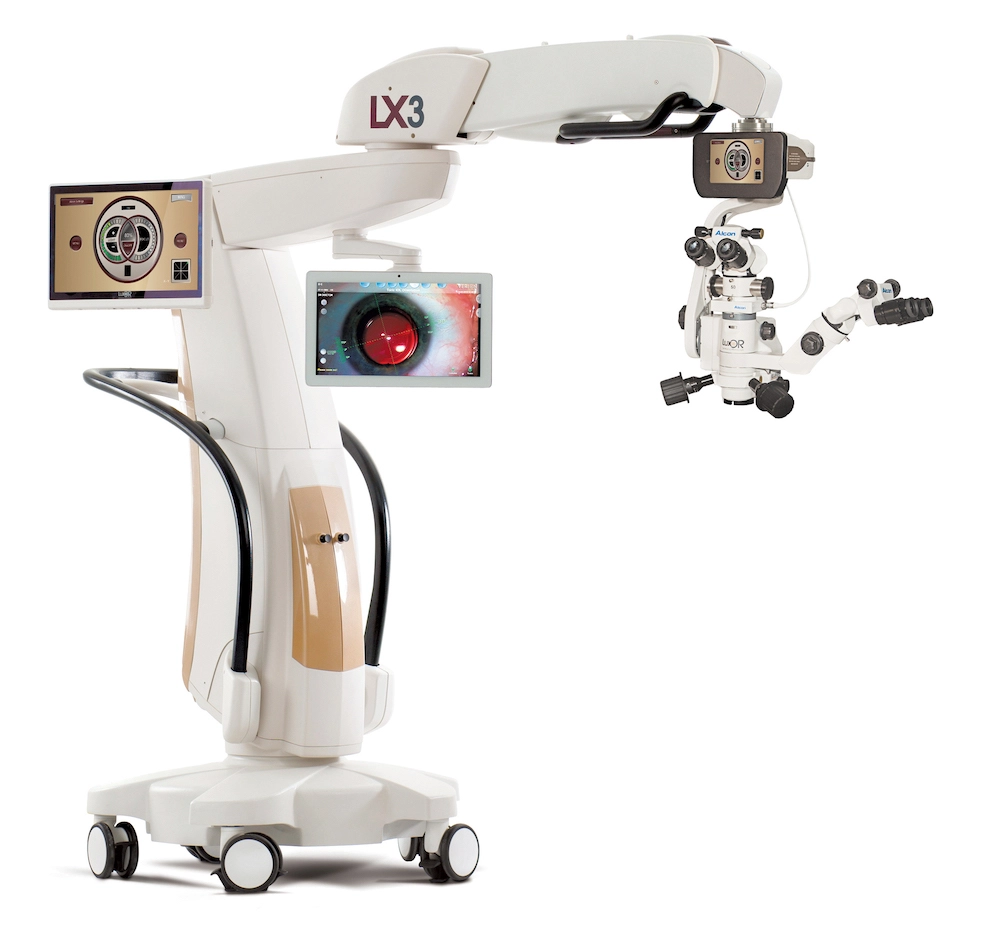 This microscope designed to help surgeons perform a wide range of ophthalmic surgical procedures with greater accuracy, precision, and safety. The Revalia Microscope provides high-resolution images of the surgical field, allowing surgeons to see even the smallest details It is a powerful tool that can help surgeons achieve better outcomes in a variety of ophthalmic surgeries.
Improved accuracy and precision: The Revalia Microscope's high-resolution imaging and advanced image processing can help surgeons to perform procedures with greater accuracy and precision. This can lead to better outcomes for patients.
Reduced risk of complications: The Revalia Microscope is designed to be comfortable for surgeons to use, even for long periods of time. The microscope can be adjusted to fit the surgeon's individual height and preferences, and it features a lightweight design that helps to reduce fatigue and improve concentration. This can lead to a reduced risk of complications during surgery.
Reduced Surgical Time and Faster Recovery: With superior illumination and visual clarity, surgeons may be able to perform procedures more efficiently, potentially reducing the time patients spend under the microscope.