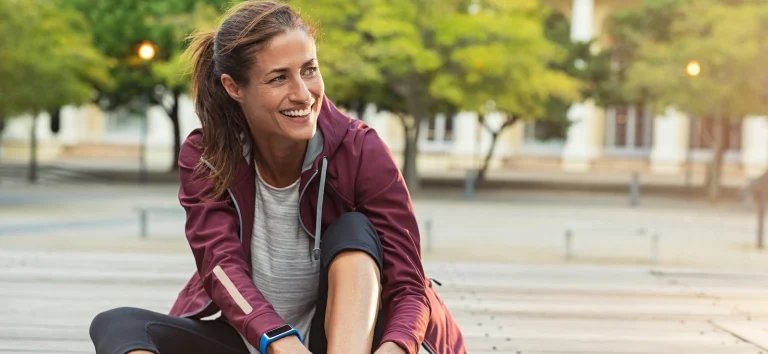 Experiencing Near Vision Loss After 40? Restore Youthful Vision with RLE.
Refractive Lens Exchange
At CCRS in Los Angeles, ophthalmologist Dr. Paul C. Lee uses the latest technology to perform fully customized refractive lens exchange (RLE) surgery. For our patients who want to experience freedom from glasses to see both far and near, we offer a full range of advanced intraocular lens implants (IOLs), helping them reduce or eliminate their dependence on eyeglasses or contact lenses.

What is Presbyopia?
Presbyopia is the gradual deterioration of near vision that usually begins in the mid-40's. This condition reflects the aging of the eye in which the hardening of the natural lens and weakening of the eye's internal muscles make focusing on close objects difficult. This near vision difficulty increases with age and eventually seeing the computer and car dashboard requires reading glasses.
While different people may experience varying degrees of Presbyopia, depending on their existing need for glasses for far vision, this aging of the eye is universal and affects everyone.
Presbyopia is one of the most annoying aspects of getting older as people are deprived of performing the simplest of daily activities such as seeing telephone, using computer, and reading books or menus at the restaurant.
However, there is now an effective method of addressing the annoying symptoms caused by the aging of the eye through a procedure called Refractive Lens Exchange. This procedure is based on years of research and experience of performing cataract surgery. These phenomenal advances in cataract surgery now enables eye surgeons like Dr. Paul C. Lee to offer RLE as a form of vision correction surgery comparable to LASIK surgery for young patients.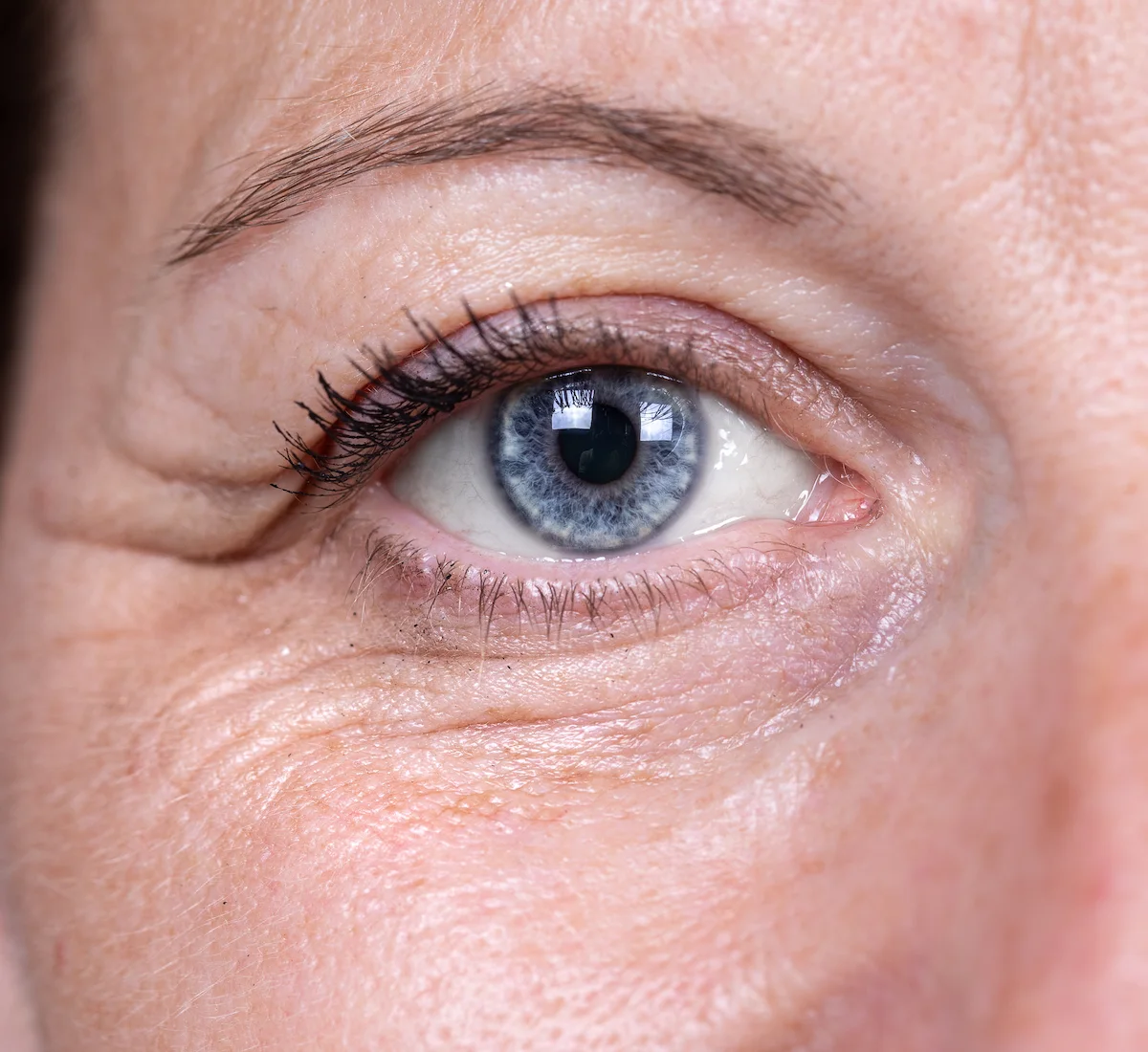 RLE may be the last eye surgery that you will need in your lifetime.
Symptoms of Presbyopia
When presbyopia is in its early stages, symptoms are mild and may manifest as eye fatigue and headache with performing near vision work.. However, as presbyopia progresses, patients will begin to notice that they cannot see the telephone screen or instructions on medication bottles.
Trusted Source Cataracts Cleveland Clinic Go to Source Symptoms of Presbyopia include:
A tendency to hold reading materials farther away
Headache performing near vision or computer work
Blurry vision at near
Double vision at near
Requiring a brighter light to read
Increasingly frequent changes in corrective lens prescription
Treatment for Presbyopia
You can address the presbyopia symptoms with eye glasses or contact lenses. However, as presbyopia progresses, correction with glasses or contact lenses becomes more complex as different prescriptions are required for different distances. In RLE surgery, the premium or the advanced technology lenses simulate the natural functioning of young eyes by restoring continuous near vision.
Dr. Paul C. Lee's Customized Approach to Presbyopia Correction
At CCRS, we offer a complete range of advanced technology IOLs, including presbyopia-correcting lenses. The IOLs include Light Adjustable Lens, EDOF IOLs (Vivity, Symfony), Trifocal IOLs (PanOptix, Synergy), and IC-8 Apthera small aperture IOL. With his expertise and extensive knowledge in refractive surgery and IOL capabilities coupled with the most advanced diagnostic tools, such as iTrace and Optiwave ORA system, Dr. Paul C. Lee is uniquely suited to provide a tailored surgical approach to maximize visual outcomes in presbyopia correction.
Why Choose CCRS for Refractive Lens Exchange?
At CCRS, your eye health and the clarity of your vision is our highest priority. Board-Certified Ophthalmologist Dr. Paul C. Lee has earned a reputation for precision, meticulousness, and the highest quality of patient care. In addition to this, CCRS employs the most state-of-the-art technology for RLE surgery, including ORA with VerifEye™ leading to optimal vision correction for our patients. Dr. Lee performs advanced RLE surgery in the comfort of his in-office surgery suite, which means our patients enjoy a more convenient and comfortable experience while under our care.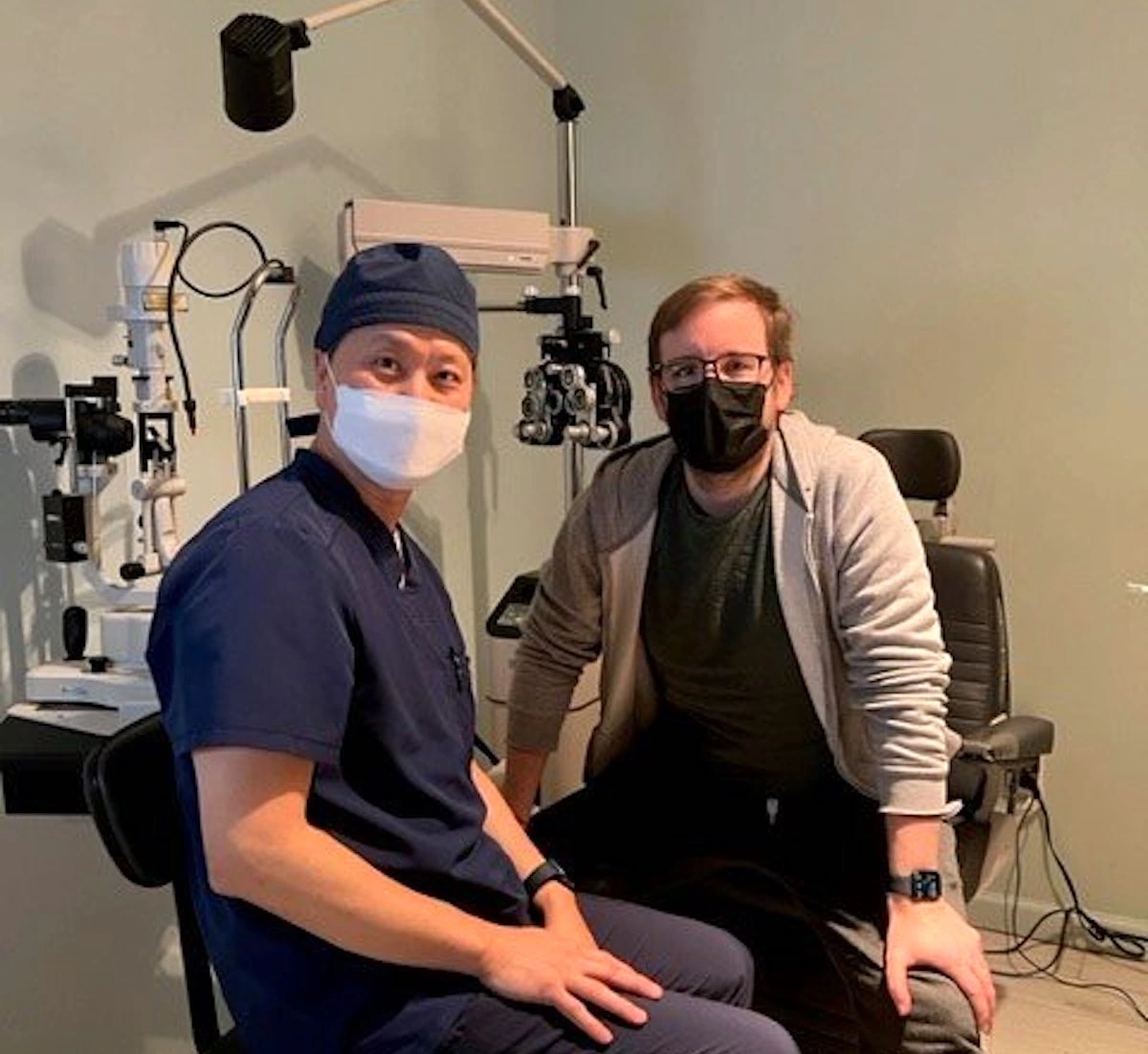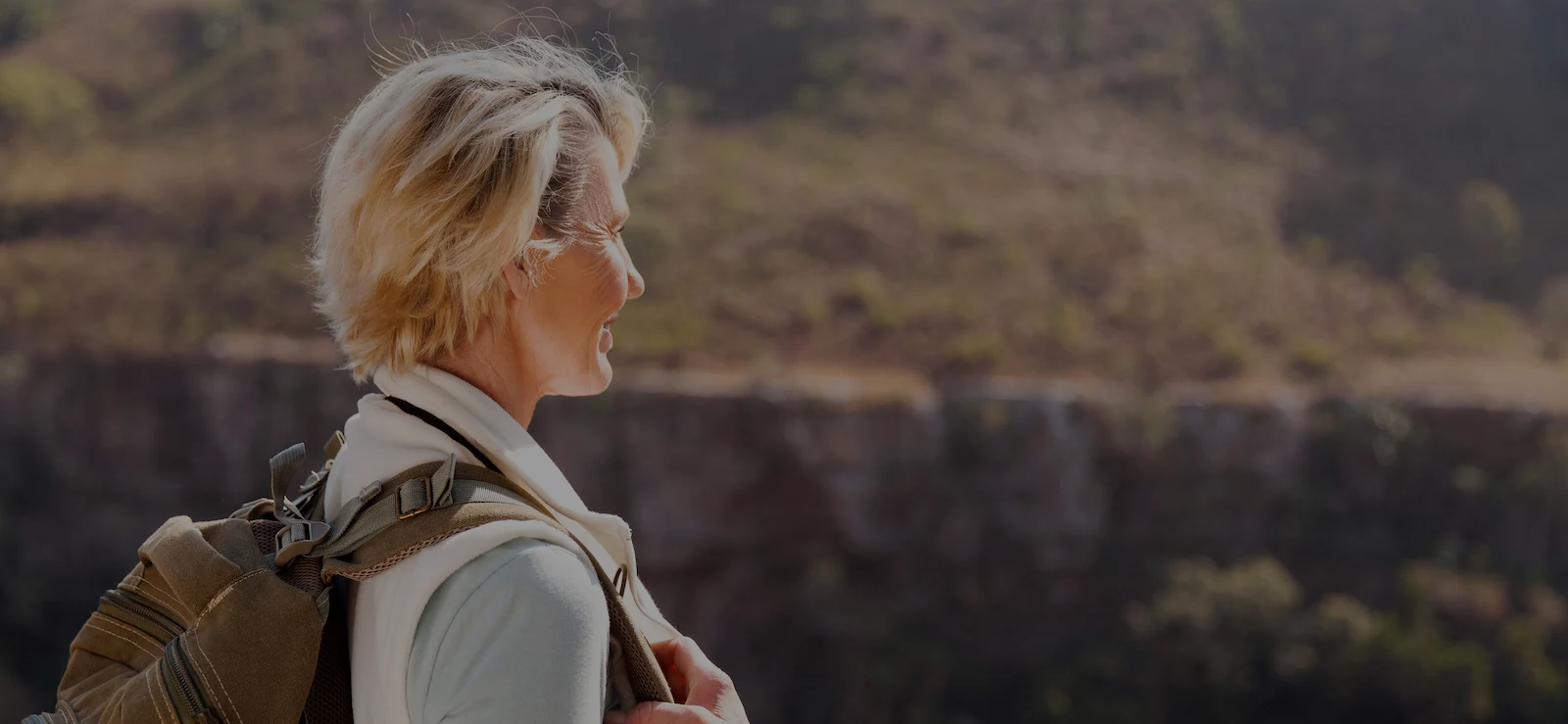 I was told I couldn't get any improvement on my vision because of my age. I spoke with Dr. Lee's staff and found out I could get RLE to get the vision I wanted. Now I have sniper vision and I couldn't be happier. Thank you Dr. Lee.

Natasha
Premium RLE Surgery with Advanced IOLs
RLE surgery involves replacing the cloudy lens of the eye with an intraocular lens implant (IOL). In the past, only standard, monofocal lenses were available to RLE surgery patients. These lenses are covered by insurance, and can improve near or distance vision but not both. This means that patients may still need to wear corrective eyewear such as reading glasses after RLE surgery.
For patients who want to achieve independence from glasses or contacts, Dr. Lee offers premium RLE surgery with advanced IOLs. These lenses give patients the ability to customize their vision correction, improving refractive errors such as nearsightedness (myopia), farsightedness (hyperopia), astigmatism, and presbyopia (age-related near vision loss). After premium RLE surgery with advanced IOLs, many of our patients are able to reduce or even eliminate their need for corrective lenses.
Advanced Intraocular Lens (IOL) Options
All patients experience clearer vision once the blurry lens of their eye is replaced during RLE surgery. However, by selecting from one of these advanced IOL options, our patients are able to customize their RLE surgery results for even better vision correction outcomes.
Presbyopia-Correcting IOLs
With age, the lens of the eye becomes more rigid, making it more difficult to focus on near objects. This age-related near vision loss is called presbyopia, and begins to affect everyone during their 40s. We offer a number of IOLs that can help reduce or even eliminate patients' reliance on reading glasses, including multifocal and extended depth of focus IOLs.
Astigmatism-Correcting IOLs
Toric IOLs are designed specifically for patients with astigmatism, which may impact both near and distance vision. Our patients have access to toric IOLs that correct vision at a single distance as well as toric IOLs that can correct vision at multiple ranges.
Multifocal and Trifocal IOLs
Multifocal and trifocal IOLs feature a series of concentric rings, each with a different prescription. This makes it possible for our patients to enjoy improved near, intermediate, and distance vision.
Extended Depth of Focus (EDOF) IOLs
Extended depth of focus lenses create a single, elongated focal point and make the transition between intermediate and distance vision smoother. This allows our patients to enjoy uninterrupted clear vision from arm's length to a greater distance.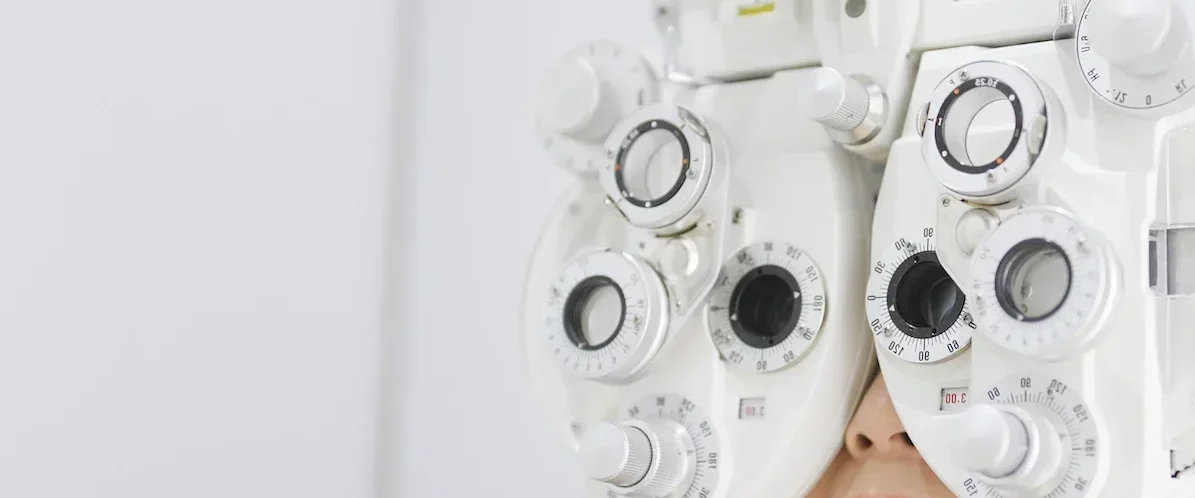 Preparing for RLE Surgery
The first step to achieving clearer vision after RLE surgery is to attend a consultation with Dr. Lee. Following an eye exam, Dr. Lee will explain the RLE surgery procedure to you and you will learn more about the IOL options available to you. You will be able to discuss your vision concerns and goals, and together you and Dr. Lee will decide on the best RLE surgery treatment plan for your unique needs and lifestyle.
Once your surgery is scheduled, you will receive detailed pre- and postoperative instructions.
The RLE Surgery Procedure
Cataract removal surgery is an outpatient procedure performed on one eye at a time, and takes only about 15 minutes.
Before the procedure begins, anesthetic eye drops will be administered to numb your eye. You will also be given an oral sedative to help you relax, and a device will be used to hold your eye open so you won't need to worry about blinking.
To begin the RLE procedure, Dr. Lee will use a femtosecond laser to make small incisions in the cornea at the front of the eye. The cloudy lens will be broken up and removed in a process called phacoemulsification, then the new intraocular lens implant will be placed. The incisions used for RLE surgery are so small that no sutures are necessary: the eye will naturally heal itself.
Recovery After Refractive Lens Exchange
After RLE surgery, you will be fitted with an eye shield to help protect your eye during the healing process. You will only need to wear this shield briefly, but it is important to keep it on while sleeping.
It is normal to experience mild irritation and/or soreness following RLE surgery, but this will resolve quickly. Most patients are able to get back to work and most activities the following day. Dr. Lee will ask that you avoid more strenuous activities for at least two weeks.
Frequently Asked Questions About RLE Surgery
No. Your eyes will be numbed during the RLE procedure. You may feel some pressure, but you should not feel any pain.
Lens replacement surgery is one of the most frequently performed surgical procedures in the world, and is also considered to be one of the safest. The American Academy of Ophthalmology states that
Trusted Source Cataract Surgery: Risks, Recovery, Costs American Academy of Ophthalmology Go to Source risks of cataract surgery, while rare, may include inflammation, infection, suboptimal vision correction, and retinal detachment.
You will be able to get back to most of our normal activities the day after your RLE surgery. To ensure that your eyes heal properly, Dr. Lee will ask you to refrain from certain activities, such as strenuous exercise, for two weeks.
Yes, you can get RLE surgery after LASIK. However, the planning for the RLE surgery, namely choosing the power of the lens to be used, becomes more complex. For this reason, it is a good idea to keep a record of your LASIK surgery. Pre-LASIK information can be helpful in planning for RLE surgery. Also, some special lenses (multifocal lenses) may not function as well in an eye that previously underwent LASIK.
Contact Us
To learn more about your RLE surgery options, please contact us to schedule a consultation at our Los Angeles ophthalmology practice.
The doctors at CCRS have reviewed and approved this content.