Konan Specular Microscopy
Konan Specular Microscopy is a non-invasive, non-contact imaging technique that allows for detailed analysis of the corneal endothelial cells, which is the innermost layer of the cornea.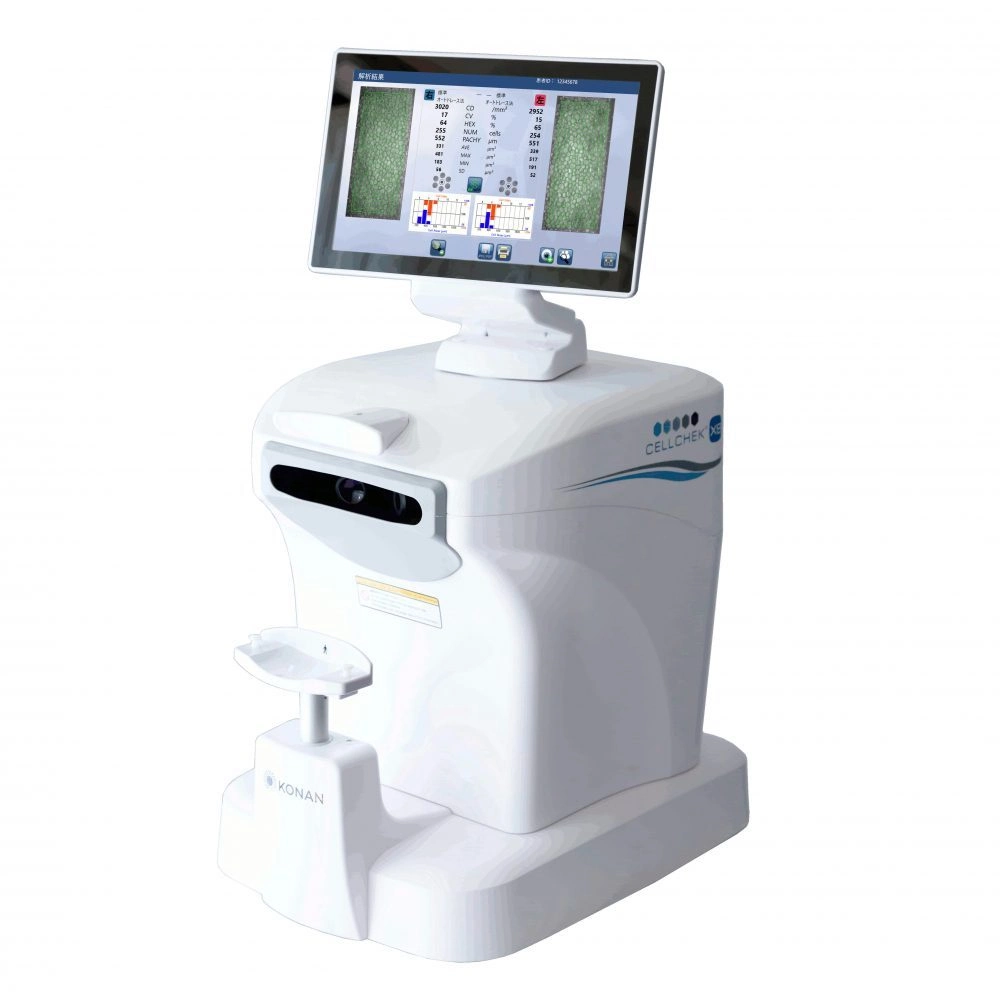 It provides valuable information about cell density, morphology, and health, aiding in the diagnosis, monitoring, and management of various corneal conditions. It is also used in preoperative evaluation for procedures like corneal transplantation, intraocular lens implantation, and refractive surgeries.
Endothelial Cell Analysis: The system captures high-resolution images of individual corneal endothelial cells. The obtained images are then analyzed to assess various parameters of the corneal endothelium. These include endothelial cell density (number of cells per square millimeter), cell morphology (size and shape of cells), and the presence of any abnormalities or indications of corneal diseases.
Corneal endothelial assessment: The primary purpose is to assess the health and density of the corneal endothelial cells. These cells are responsible for maintaining the cornea's clarity and function. By evaluating the endothelial cell morphology and cell count, clinicians can diagnose and monitor conditions that affect the cornea, such as Fuchs' dystrophy, keratoconus, or corneal graft rejection.
Monitoring corneal surgeries: The information obtained through Konan Specular Microscopy is important for pre-operative evaluations of patients undergoing corneal surgeries such as refractive procedures, corneal transplantation, or intraocular lens implantation. It also aids in the management and monitoring of corneal pathologies and endothelial cell density in assessing the potential impact associated with corneal surgeries.